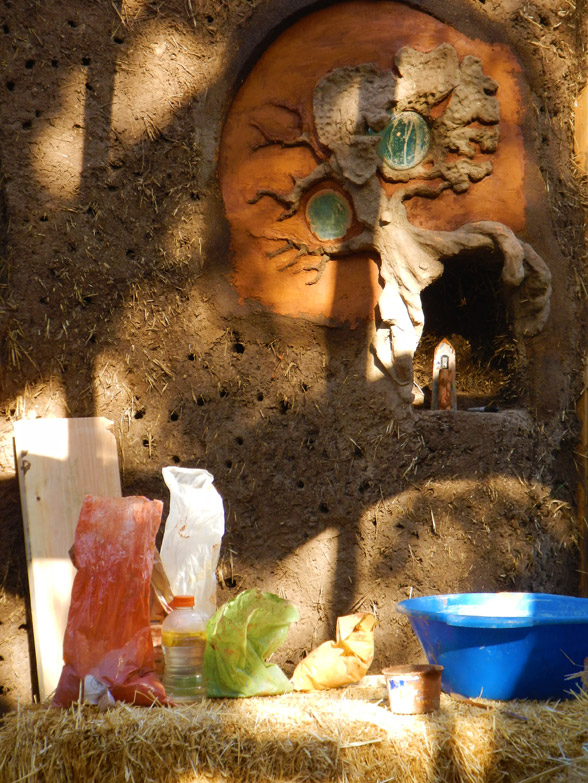 Humans are creative creatures, and no other building medium is as creatively fluid as cob. We've experienced dozens of cob houses on this trip, and each one is as individual as the person (or team) who built it. Yes yes, I know, 'form follows function' and every design feature has to be justified by its practical application, but form also follows fun, and if you are going to have built-in shelves, why not make them arched and finished with beautiful mosaics? Oh, and there is a little space left above the arches, so how about another set? :)
The photos below show some of the planned and unplanned features we incorporated into the house. Most of them were driven by the thoughts of what this family of four (two adults and two small boys) might need. Plenty of storage space, for instance, and a place to have a cup of tea overlooking the landscape. And there were some spontaneous decisions made for the benefit of learning: how to make niches, how to use natural plasters and how to sculpt with cob. If this was my house…I think I would apply a more designed approach, I like consistency and precision. But I must admit that the house we built (and every other cob house we've seen) has its undeniable charm.
A R C H E D   S H E L V E S
This was a personal project for Juan and myself. We used an internal non-load-bearing wall (the cob surrounding the exposed yurt wall) to create a series of large-ish arched shelves, this room being the bedroom and a logical place for extra strorage.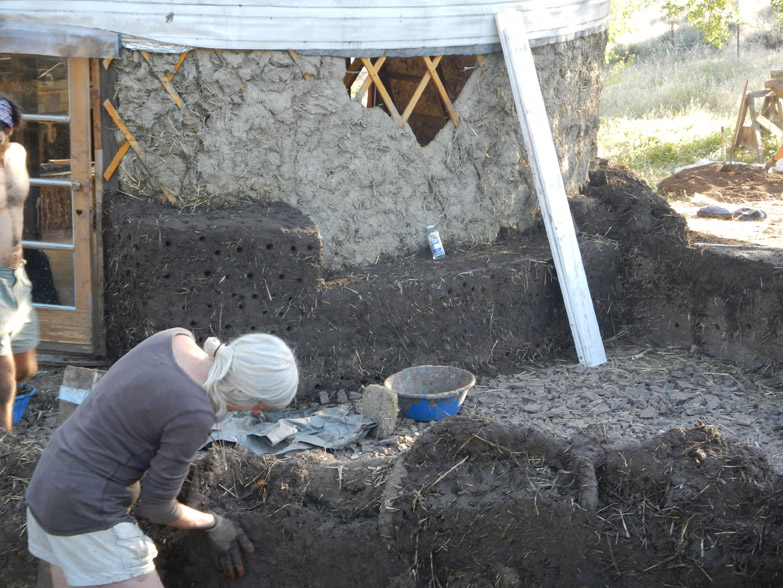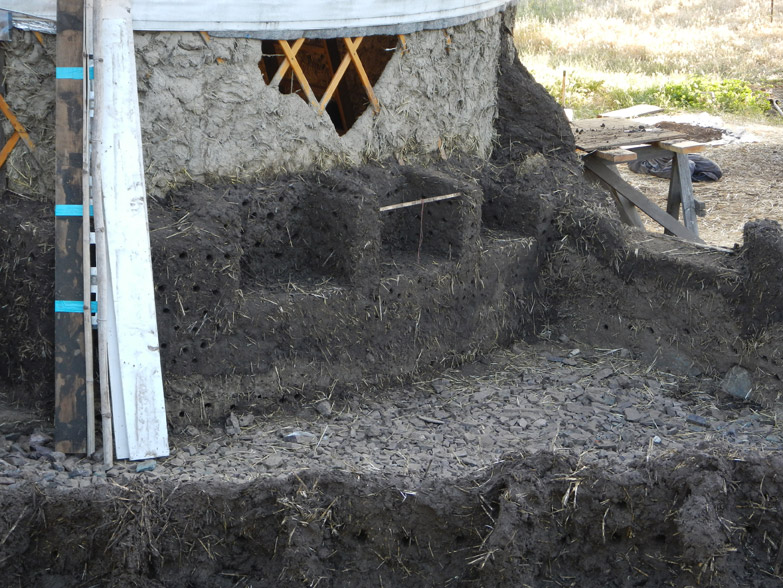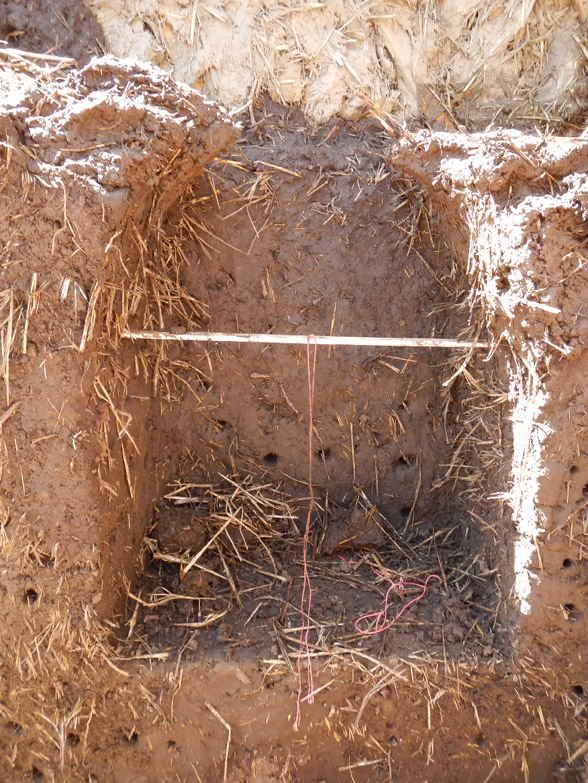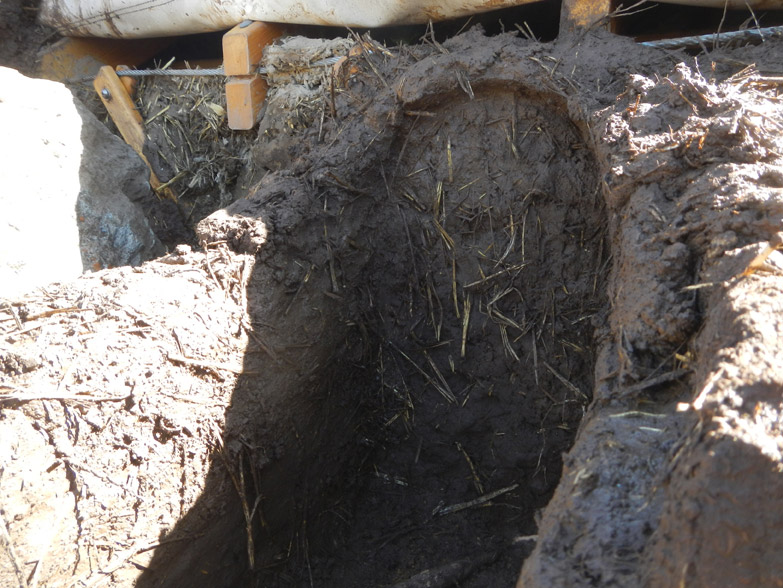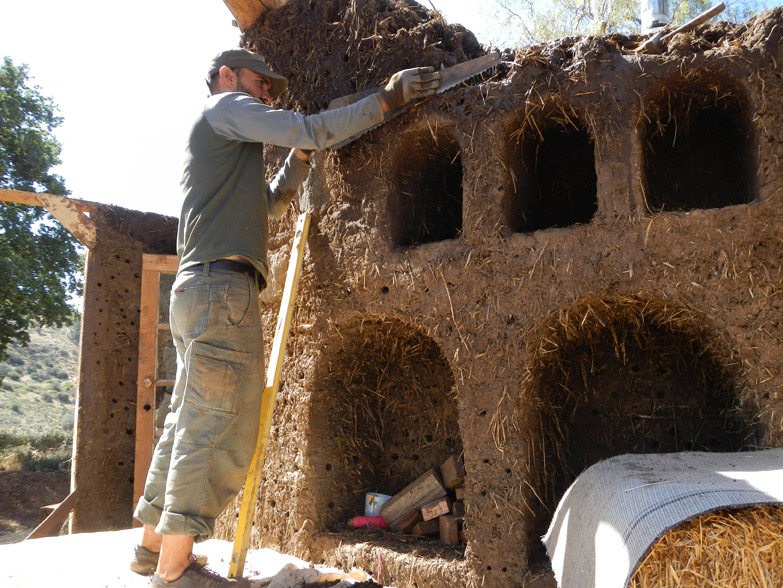 S O L S T I C E    S U N   S C U L P T U R E
Galen Clarke is a brilliant photographer and a skilled sculptor. He contributed to the project in many ways, one of them by creating this sculpture with clay, cob and glass jars. The top jar is positioned to let in the first sun rays on the day of summer solstice, and the bottom – the winter solstice, of course. Notice how the tree that holds these light vessels is in full foliage for the summer and bare in the winter. Very clever.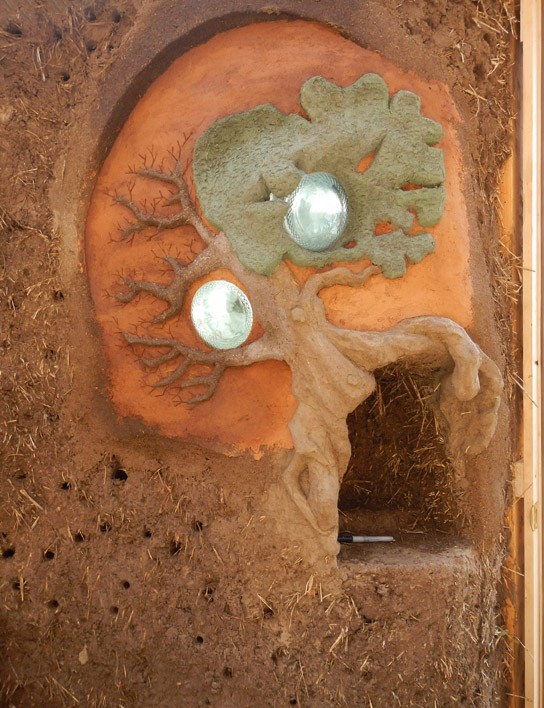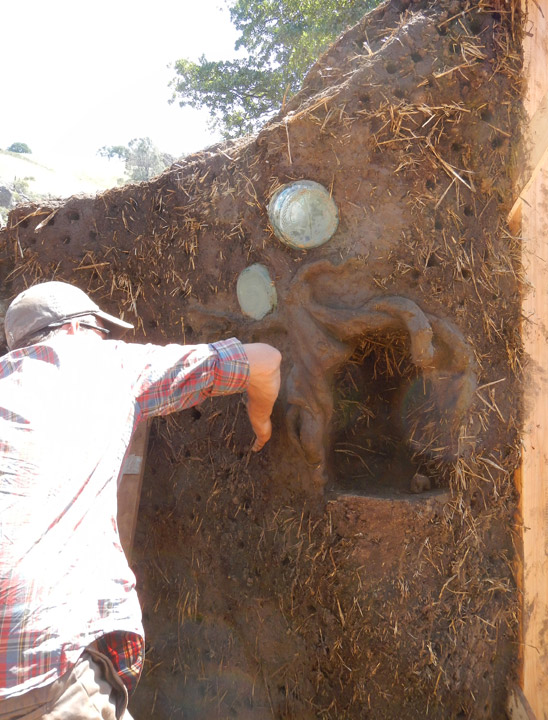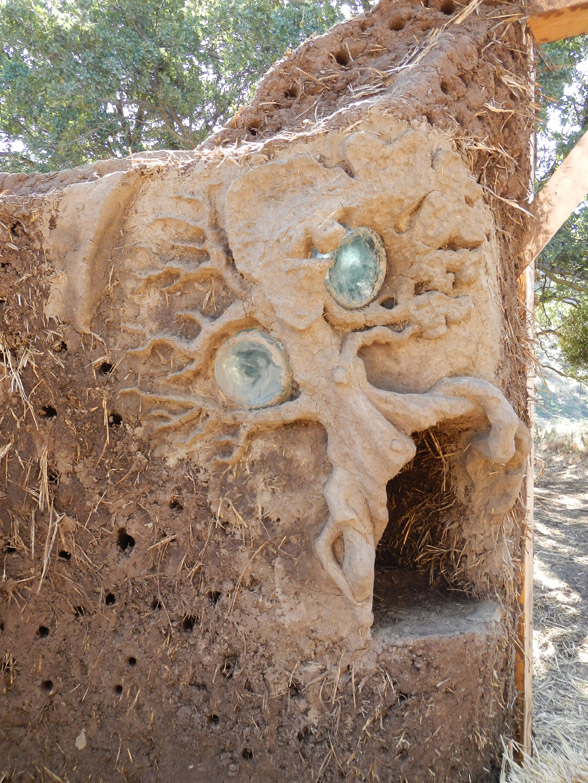 A N D   O T H E R   F E A T U R E S